Valentine's Day in Winnipeg
As Valentine's Day approaches, whether you celebrate or not, it's a great excuse to get out of the house and do something. Maybe it's with friends, your mom, your love, or yourself, there's no reason to pout. We live in a city that embraces winter and everything it stands for. Go out and enjoy what it has to offer.
At this time of year, there's so much to do at The Forks. Have a beer out at Festi-Bar on Ice, skate the Red RIver Mutual Skating Trail, have a few flights in The Common, eat at any of the ah-mazing restaraunts, or walk around the shops. Oh and definitely visit Coal and Canary.
Netflix + Wine
We know we just said to use Valentine's Day as an excuse to go out and do something, buuuuutttt staying in, making dinner, and watching Netflix with a nice bottle of wine is okay too.
Check out our Netflix and Wine Under $20 guides!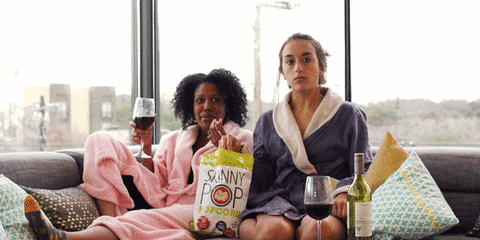 Festival Du Voyageur (Starts Feb 15)
This can be a Valentine's Day weekend date! Festival Du Voyageur is always a fun time. It's Festival Du Voyageur's 50th anniversary this year so you know they're going to pull out all the stops. What is better than live music, a festi ice bar, and food? It's a Winnipeg classic and a must-see in February. Also, this year, sculptors from around the world are preparing for the International snow sculpting symposium.
See the 2019 lineup here!
Get out of the city for a night or two and head out to Asessippi Ski Area & Resort. They are celebrating their 20th anniversary this year so they have some awesome deals going on right now. From February 15-24 they are running a $20 rental and lift pass promo. How can you pass that up?! Book your trip now! Aprés Ski, HERE WE COME!
Who doesn't love a good game of mini golf? Not only is it a cute date night, it's also super affordable for two. Crack open a beer and have some friendly competition. More info here.
Jets games are always a fun time. Since it's last minute and happens to fall on Valentine's Day, tickets may be on the pricier side, but it is a guaranteed good time.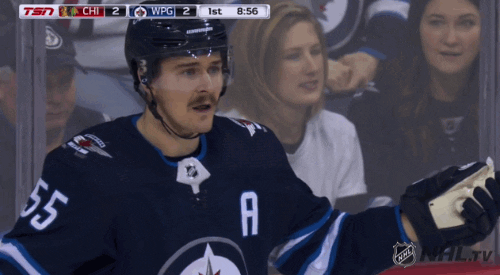 Call in sick to work Thursday and take a spa day. You deserve it. While you're at the spa having the time of your life, pick up our Spa Escape and Rejuvenate candle!