We posted a question a couple weeks ago on Instagram asking for "safe wine" suggestions. Safe wines are bottles under $20 that are delicious and perfect to stock up in your house. ANother requirement for a safe wine, is that you aren't embarrassed to serve it to a guest. Know any more we should add to our list?! Let us know!
Let's talk about reds. Our hearts are full because so many of you love red wine. Our personal go-to safe wine, which NOBODY on our list mentioned and we are shooketh, is Monasterio de las Vinas. It's a Grenache blend for $14.95. It's also very versatile to pair with foods, but we love it on it's own.
Our number two safe wine is Mirassou Pinot Noir, with another affordable price of $14.95. Pinot noirs are generally good to pair with earthy flavours, like a mushroom pizza perhaps, but it's nice and light for people just getting on the red wine train.
The following list is all from you guys, so if you don't like something on it, well then, I guess it's a good thing you spent less than $20 on it.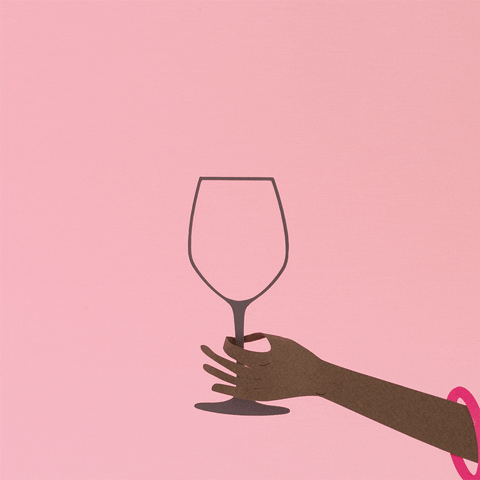 CABS
These wines might give you what we like to call, "corpse mouth," so get those Wine Wipes ready — unless you want it too look like you just ate tar. Great to pair with red meat.
Casillero del Diablo Reserva– $13.95
The Show– $18.95
Tom Gore - $19.95
Casa Silva Gran Terroir de Los Andes Los Lingues - $19.95
SHIRAZ AND MALBEC
If you still like to taste your wine after you eat spicy foods, then reach for a shiraz or a malbec.
Trapiche- $9.45
Wyndham Estate Bin 555 - $9.75
Finca los Primos – $12.35
La Posta Pizzella - $15.95 – we couldn't find the specific one this person was talking about, but we like the name of this.
Gretzky Estates - $16.25
Don David Reserve 16.45
19 Crimes – 18.95
RED BLENDS
Honestly, our knowledge for wine pairings stops at red blends. It gets complicated here, but we do know that cheese and charcuterie boards go extremely well with red wines. So, here's a list of the other blends you guys said you liked in order of cheapest to almost $20.
Campo Viejo Rioja - $15.25
Cupcake Red Velvet – 15.85
Apothic Red - $16.95
Carnivor Zinfandel - $17.85
Ménage à Trois Red– 17.95
The Dreaming Tree Crush - $17.95
WHITE
White wine in hot weather is pretty good. We've heard the
Santa Margherita Pinot Grigiois really nice and it barely makes the safe list at $19.95, but we'll have to give it a go.
CHARDONNAY
This is what we picture Moira Rose from Schitt's Creek drinking — or any housewife at an early happy hour.
Aveleda vinho verde – $11.45
Concha Y Toro Frontera - $14.95
Gretzky Estates – $16.95
Beringer Founders' Estate -$17.95
EASY DRINKING WHITES
Get it. Grab some fresh fruit on a hot summer day and have a patio party.
Blue Nun Deutscher Tafelwein - $9.55
Relax Riesling, Mosel - $12.95
Jacob's Creek Moscato- $13.45 ALERT! This also comes in a can at $4.25!
Bear Flag Soft White Blend- $13.95
Sprucewood Shores Sweet Select VQA- $14.95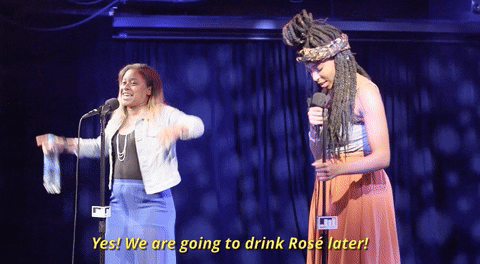 ROSÉ ALL DAY
Just take so many Instagram pics and enjoy yo' self!
E & J Gallo White Zinfandel- $9.95
Jacob's Creek Moscato Rosé- $13.45